Written by Harold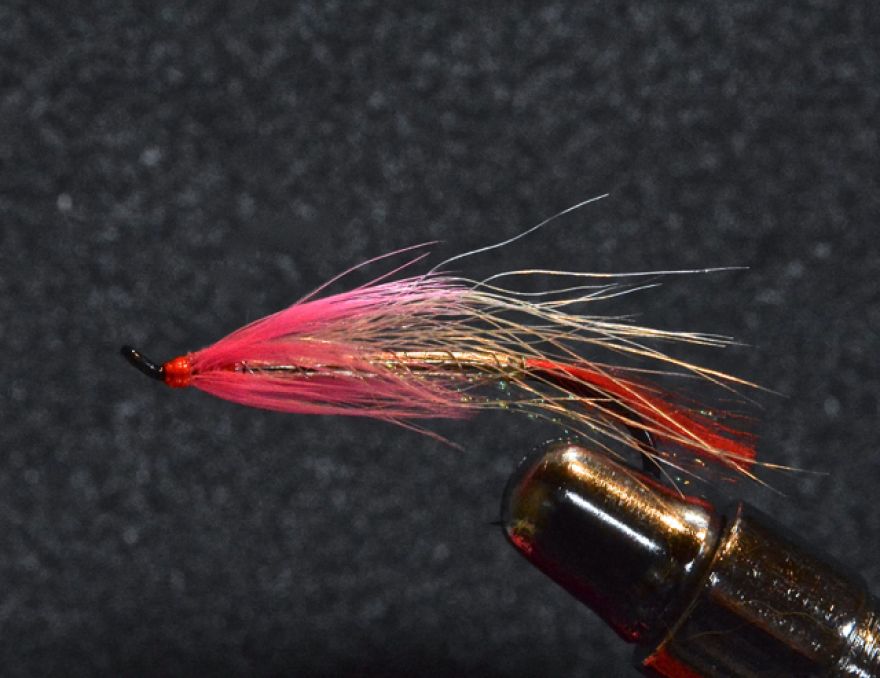 Guide, and manager of the Tree River Camp, Trevor Novak, originated this very simple Spey fly. 
Hook: Salmon Hook size 4/6 
Thread: 8/0 Red Uni
Tag: Red GLOBRITE floss
Body: Silver tinsel
Rib: Silver 0.30 wire
Overwing: White Bucktail
Collar: Pink Bucktail (tied over and under)
Early season this fly is a killer for pressured fish that have seen a hundred streamers already. 
Start with the big burly Zonker like patterns then switch to this when the fishing action changes. 
Using a sink tip and a longer 6-9ft leader swing this patter through slower moving water such as what's found anywhere downstream or in our Nieland bay or Presidential pools. 
Strip normal. 
Josh "Jelly" Gelinas
Last modified onFriday, 31 March 2017 11:11